Written By: Bella Graham
Photographer Dana Itani
Bonjour mes amours! Last week I headed out to a brand new fashion platform – Art Hearts Fashion – and had an absolute exquisite time catching up with friends, and fawning over all of the newest designer collections.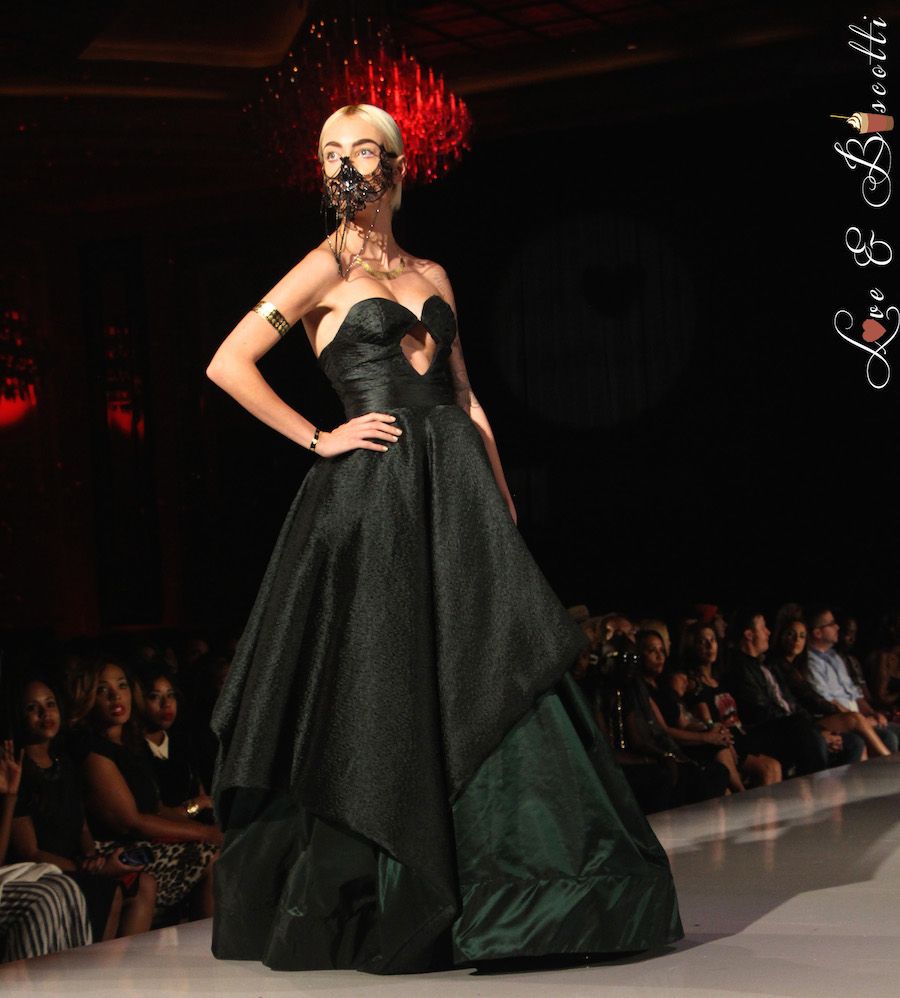 Model for MT Costello
Although there were dozens of designers amidst the sparkling garden fountains and opulent chandeliers at the Taglyan, there were five designers in particular that really shined above the rest. During this two-day, packed-to-the-rafters event for LA Fashion Week – models for Michael Costello, R. Michel'le, MT Costello (Stephanie Costello's line in collaboration with brother Michael Costello), Sachika, and Jaime Elyse descended upon the runway in a flurry of glittering fabrics; lace and feminine designs.
WNBA baller Skylar Diggins graced the runway during the MT Costello show, and the Sachika twins emerged at the end of their presentation adorned with angel's wings.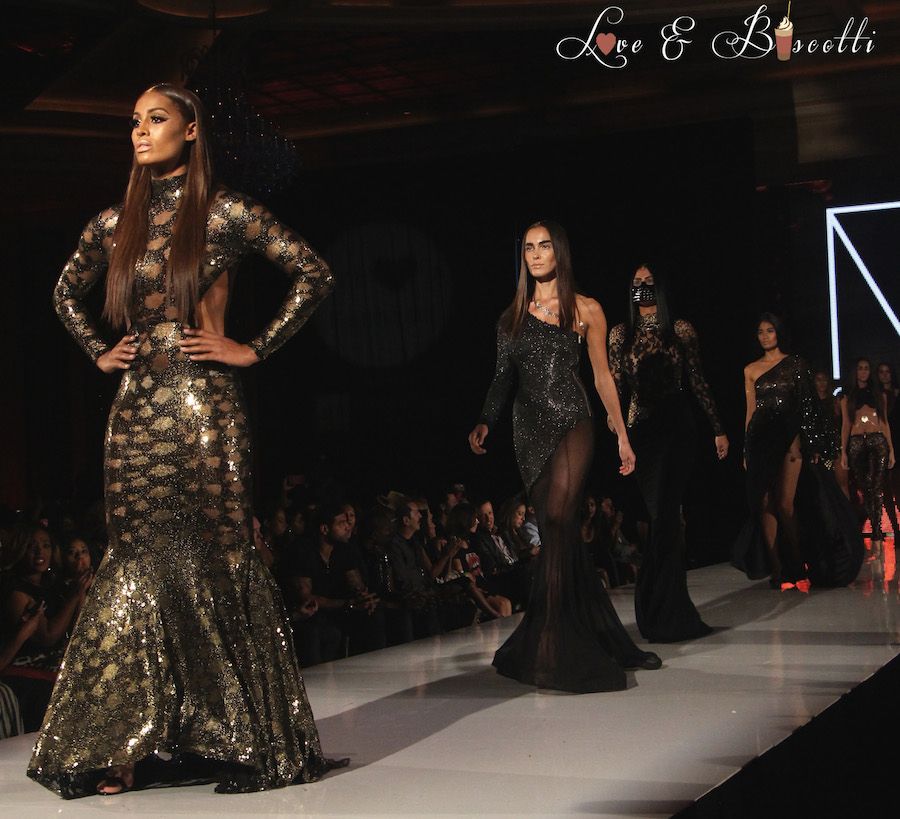 Skylar Diggins (front) modeling for MT Costello

Michael Costello
However, the real show-stealer (and close-out) was Michael Costello, who debuted his most brilliant and iconic collection to date. The devastating beauty of the designer's custom gowns captivated everyone watching, and cheers erupted from the crowd with every piece.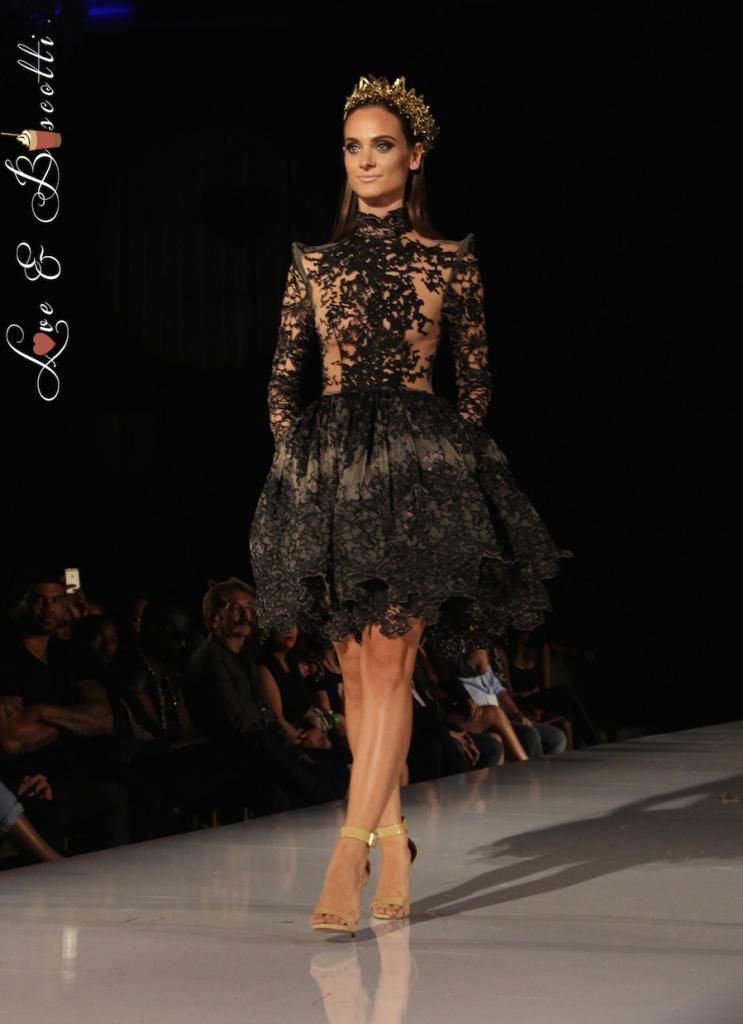 Michael Costello

Check out pictures of some of my favorite designs below – and leave comments about your favorites! I'd love to hear your thoughts!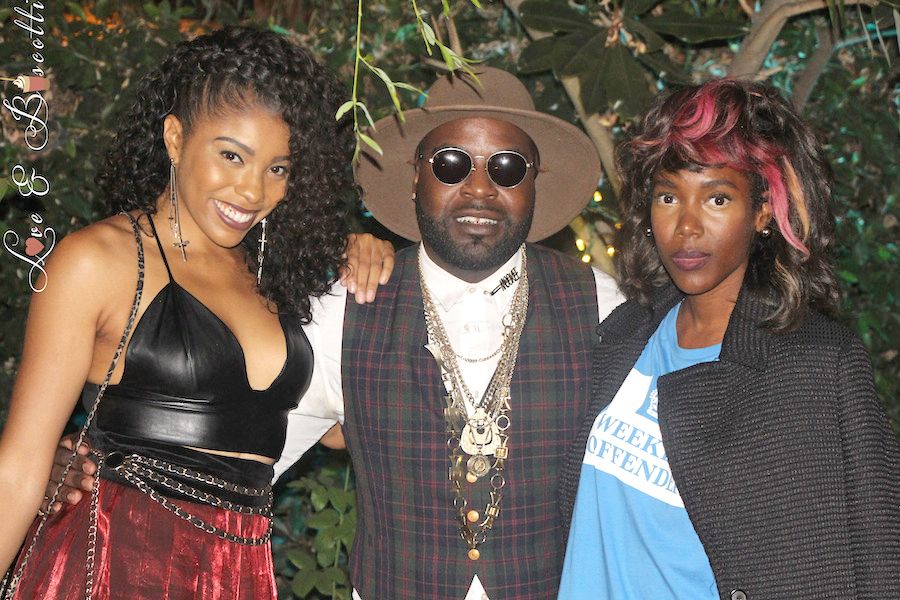 With my friends, celebrity stylists Eric Burns and Sonique
**All pictures taken by my assistant + photographer Dana Itani
Michael Costello: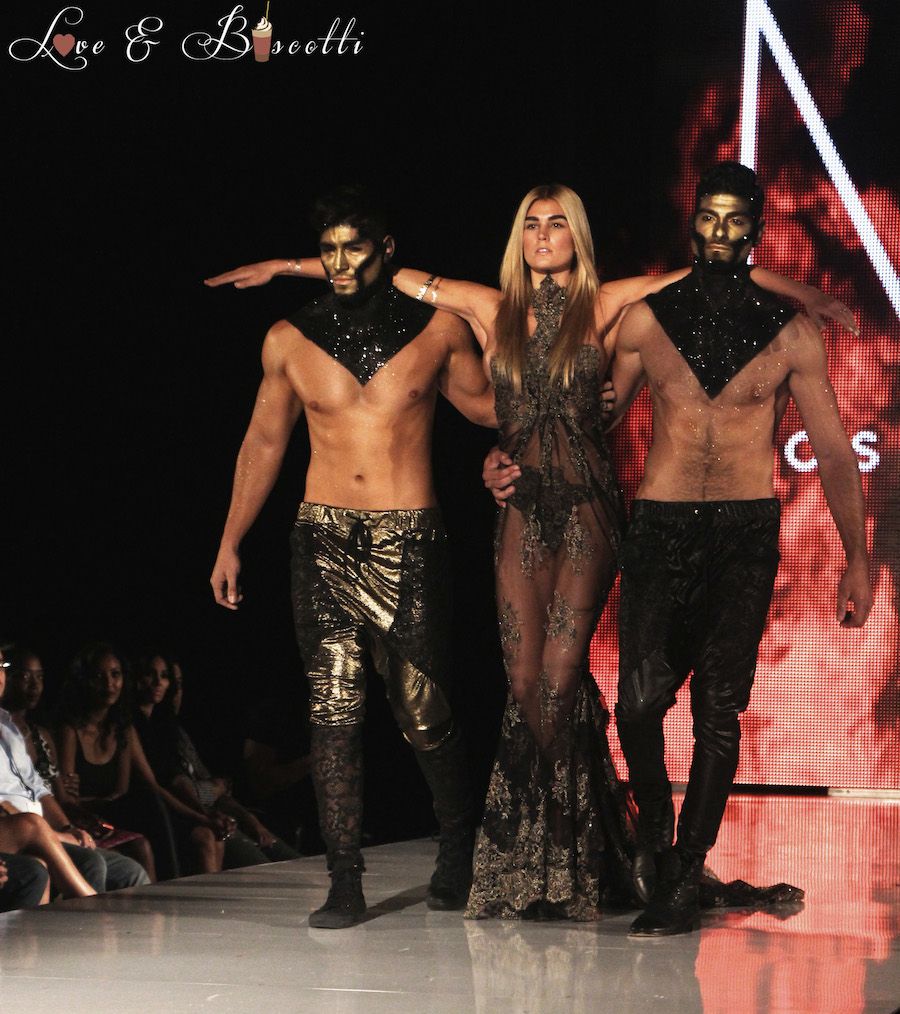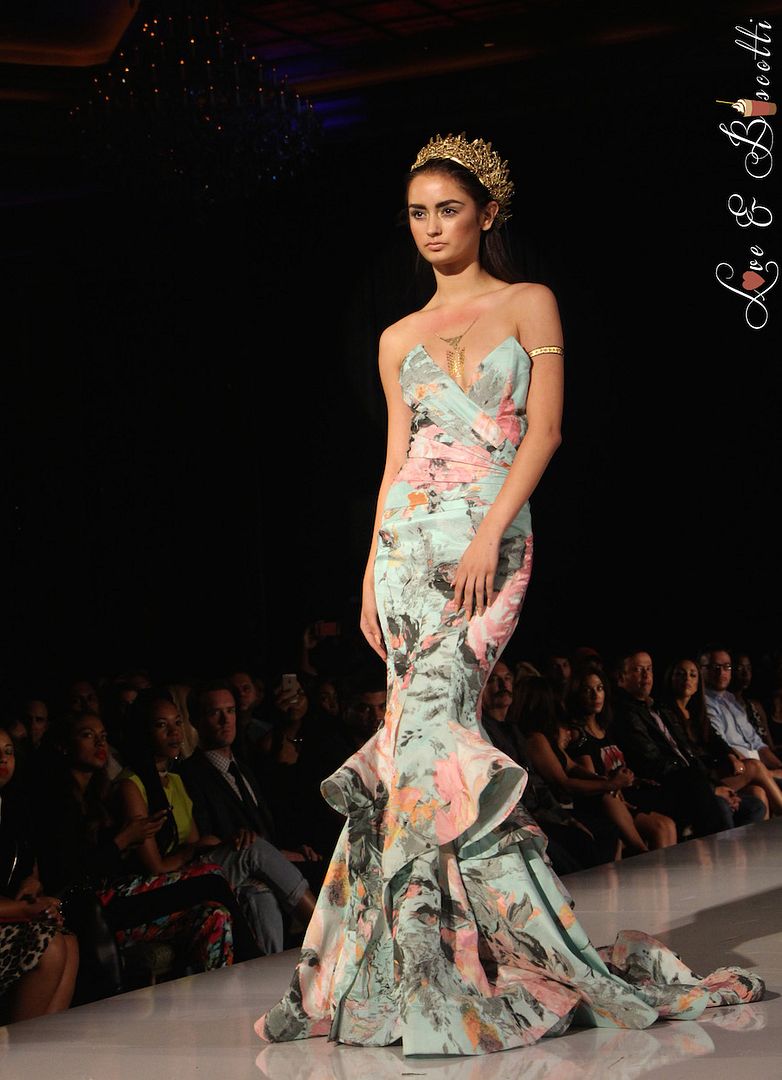 R. Michel'le:
MT Costello: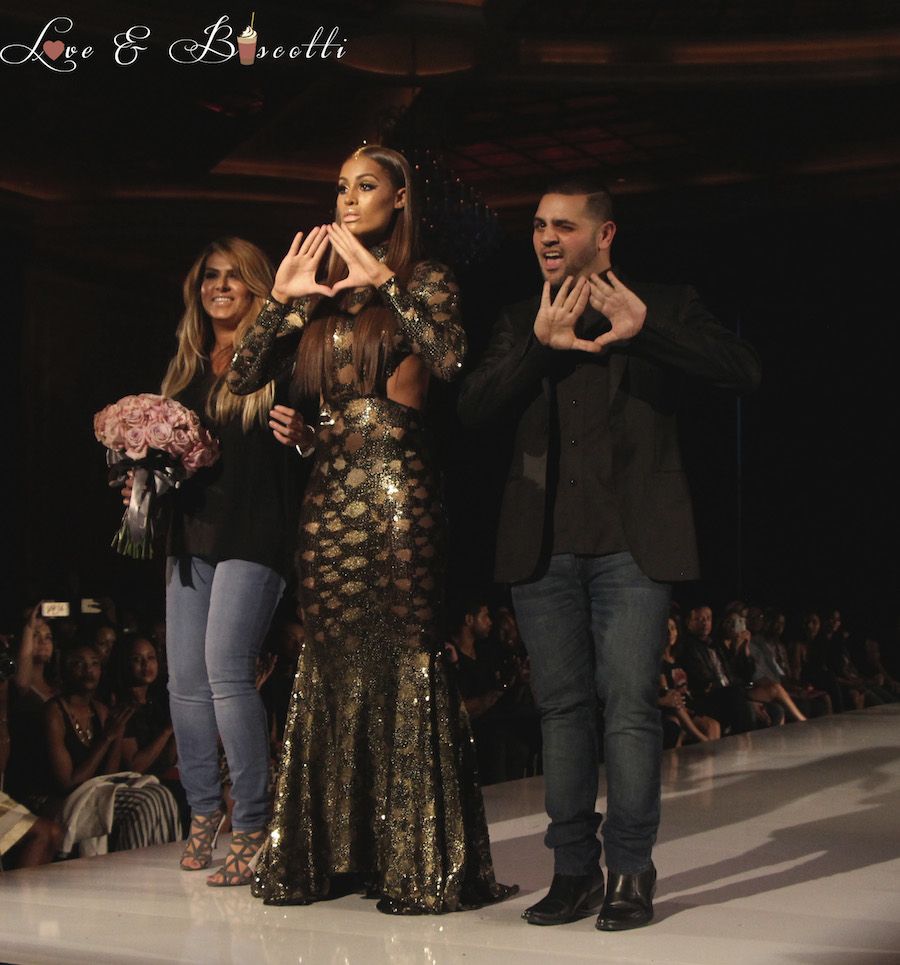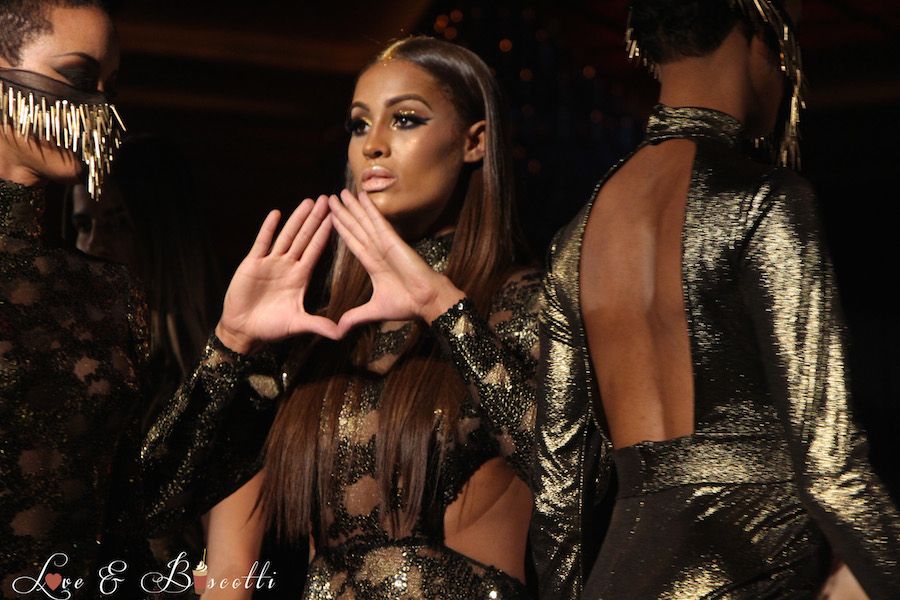 Sachik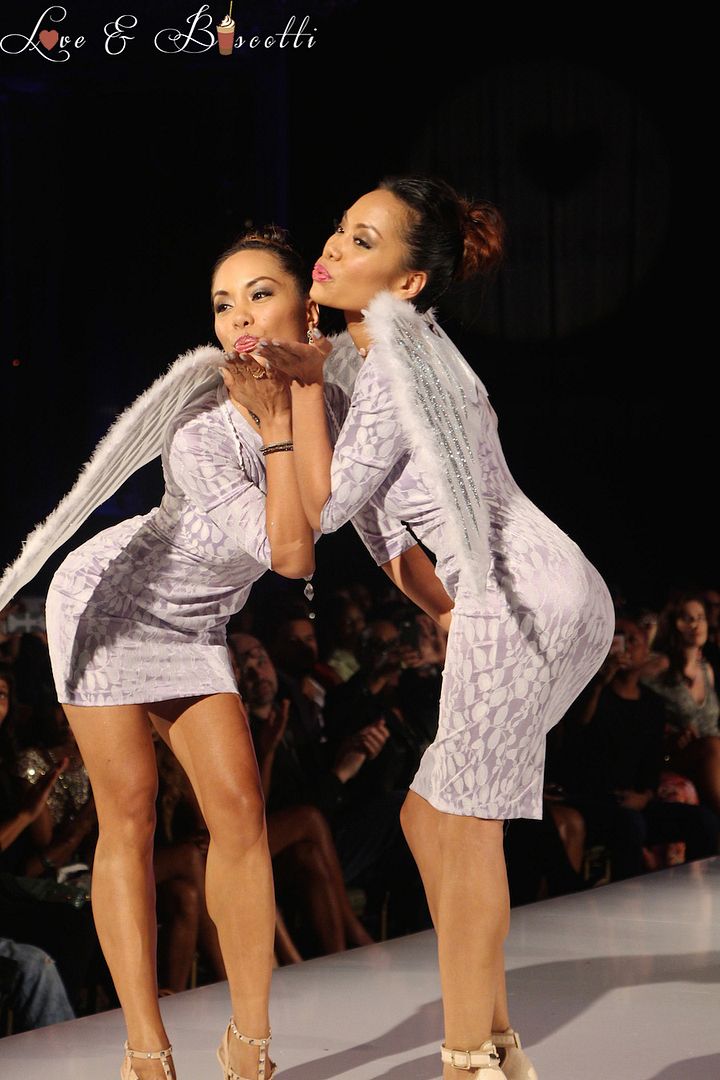 Jaime Elyse: