"I mean, I've always wanted to be involved. For me, music is not just melody and lyrics put together. You have a bit of your personality in the song. You can't just sing something and not make it your own, right?" – Agnez Mo
Last month, on March 8th, 2014, I had the pleasure of working with super-producer Timbaland's phenomenally talented new protege, Agnez Mo, for her cover shoot and interview with Pure DOPE Magazine – which was also her first U.S. cover (ever)!
Pretty rad huh? ;)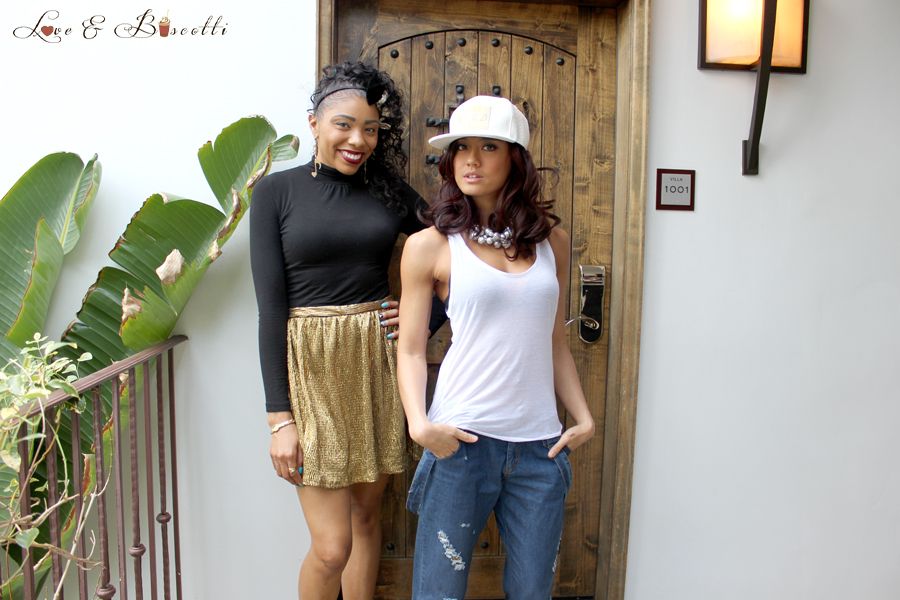 Agnez, although a certified platinum-selling super-star in her home country of Indonesia – and no stranger to the United States – is fresh to the U.S. music scene and aims to takeover not just the U.S., but the entire world with her charming smile, killer dance moves and sophisticated grit, gusto and wit. Armed with her sultry new single, "Coke Bottle," featuring none other than Atlanta's rap King, T.I., and Timbaland, Agnez is ready to burst on the scene and take no prisoners.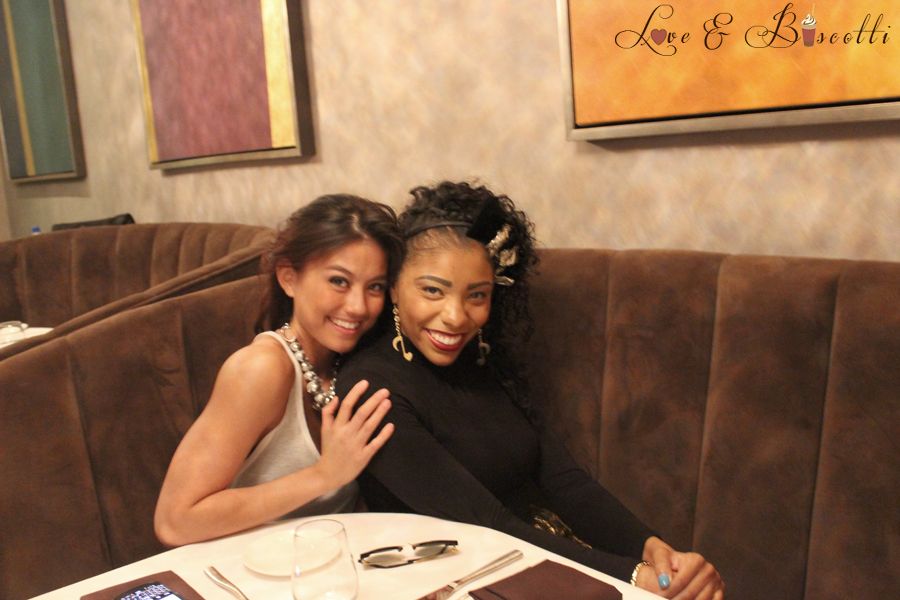 Last month, Agnez and I sat down inside the Sunset Marquis hotel in Hollywood and chatted about what it was like to work with her idols, Asian cultural expectations and even her personal taste in men.
To read our entire interview, head on over to Pure DOPE's official website: http://dope310.com, and check out the BTS pictures from our photo-shoot (creative directed by me) below!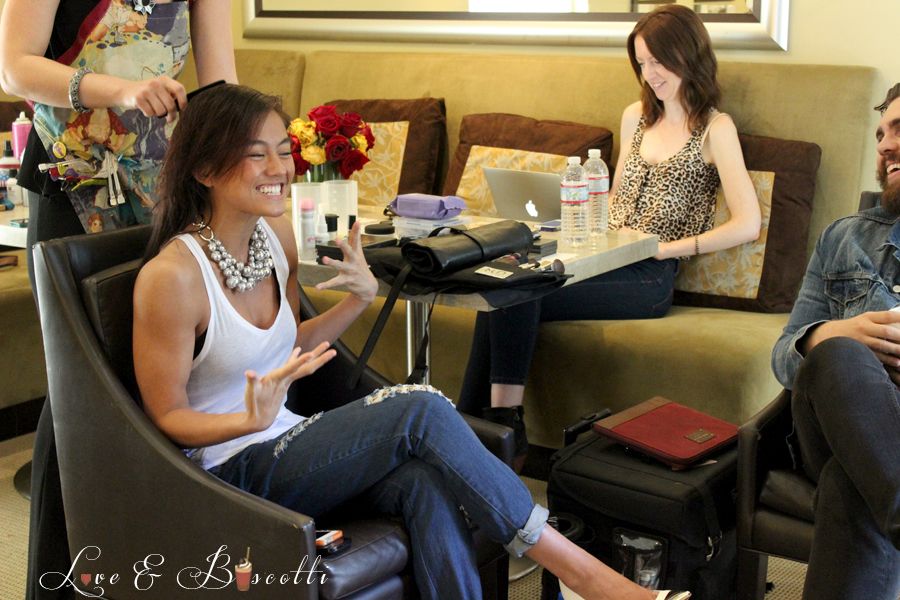 WOW! We were trending worldwide & I didn't even know it! This upcoming COVER issue of @D_O_P_E w/ @agnezmo is going to be epic! So much fun!—
Ms. Bella Graham (@MsBellaGraham) March 10, 2014
[NEW] An excerpt frm my interview w/ #PureDOPE cover star, @agnezmo dropped today! Check it out on @D_O_P_E! #AgnezMo http://t.co/07AUWLyoWh—
Ms. Bella Graham (@MsBellaGraham) March 31, 2014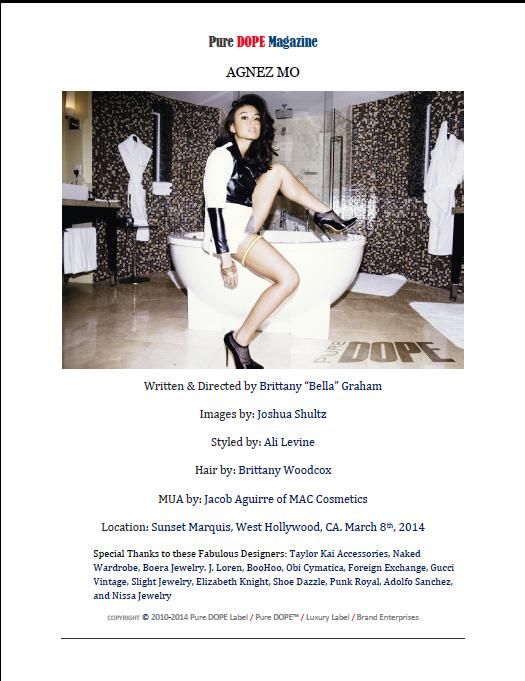 Shoot Credits:
Talent: Agnez Mo
Publication: Pure DOPE Magazine, Spring 2k4 "ICE" issue
Creative Director: Brittany "Bella" Graham
Photographer: Joshua Shultz
Stylist: Ali Levine
Hair: Brittany Woodcox
Makeup: Jacob Aguirre
@MsBellaGraham @D_O_P_E @agnezmo AMAZING!!! I can't even begin to say how much I loved this shoot!! #stylistlove #epic 😘—
Ali Levine (@AliLevineDesign) March 10, 2014