"Dancing is like dreaming with your feet" – Constanze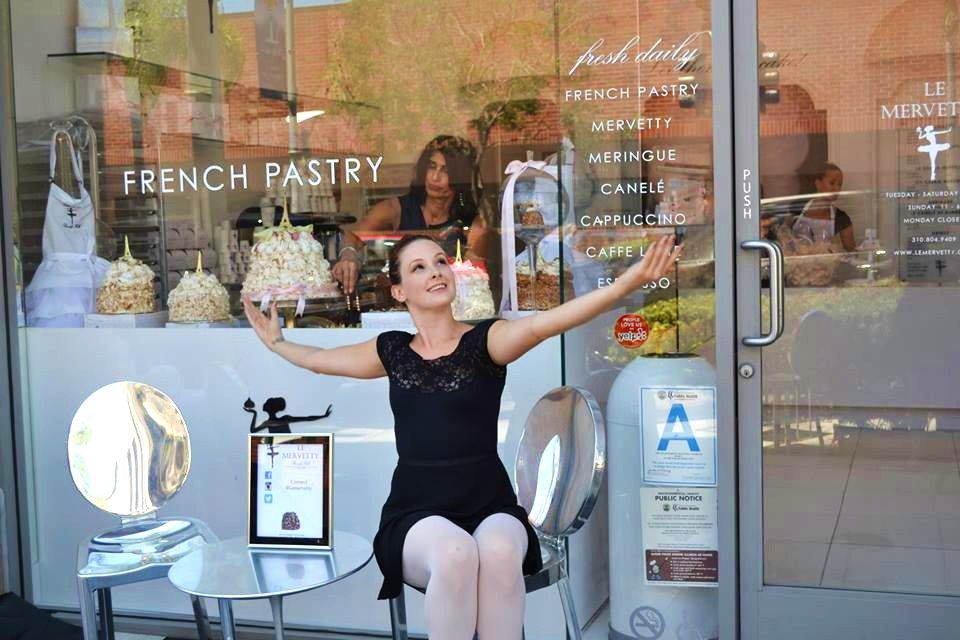 [The Scene] Le Mervetty Brings Decadence and Ballerinas to Beverly Hills
Bonjour mes amours!
Last Thursday, I was invited to a tasting at one of the cutest, little pastry shops I've ever seen! Le Mervetty – located at 319 N. Canon Drive in Beverly Hills (just one block over from my office) – specializes in creamy "Le Mervetty" desserts made of mouth-watering meringue layers and toppings such as chocolate whipped cream, Belgian dark chocolate shavings and caramelized praline feuilletines – but the awesomeness doesn't stop there!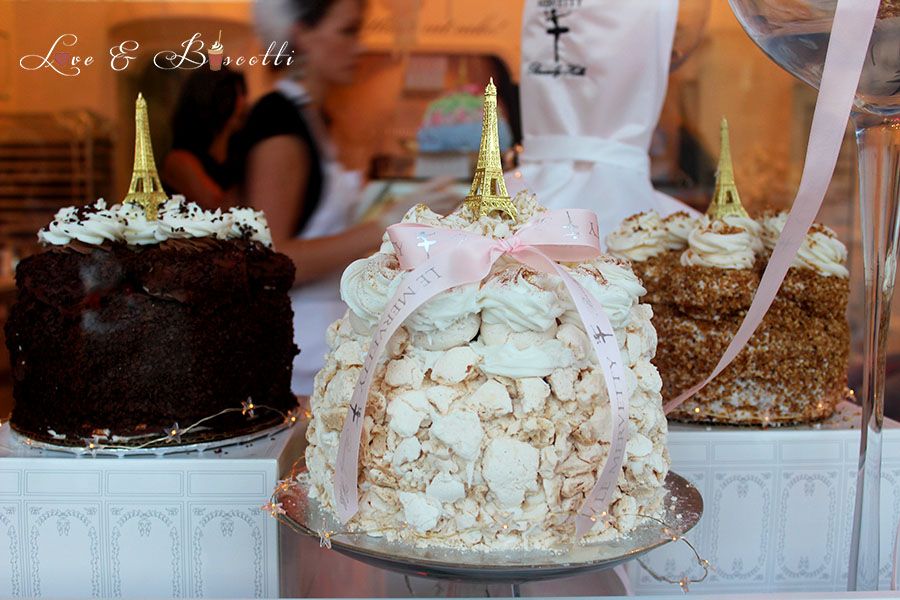 The decor inside of the store is like walking into a little girl's fantasy world! Everything is pink, white, frilly and feminine – and there is a gorgeous pink chandelier hanging from the ceiling that further enhances the shop's beauty and decadence. Once my friend, Crystal, and I arrived, we were treated to a sample of the Praline Mervetty (which was amazing btw), but what really really blew my mind were the cute, teenaged ballerinas dancing just outside the storefront.

Posing with Kit Wallace, Founder of Blue Eyed Entertainment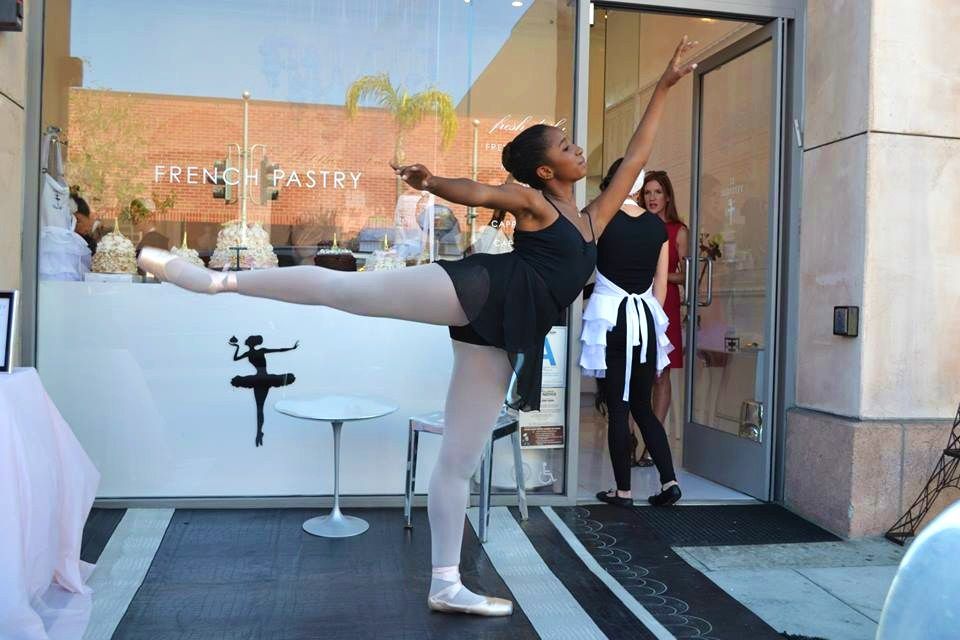 As the story goes, the owner of Le Mervetty had always dreamed of becoming a ballerina, so it makes sense that these beautiful, young creatures would be gracefully posing and leaping about – and bringing the storefront to life :)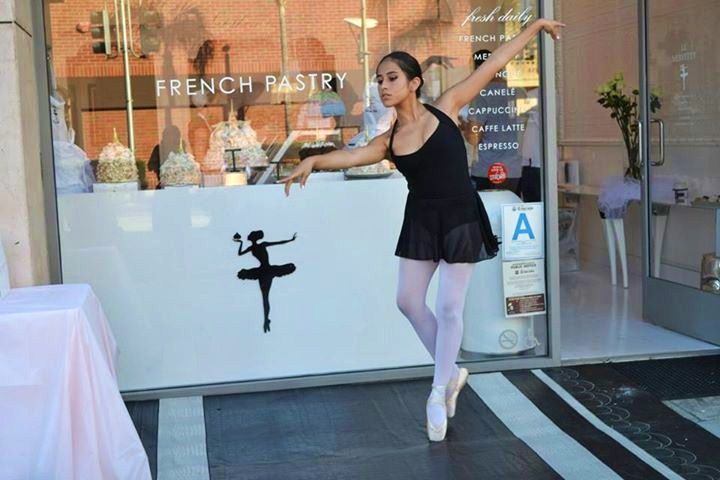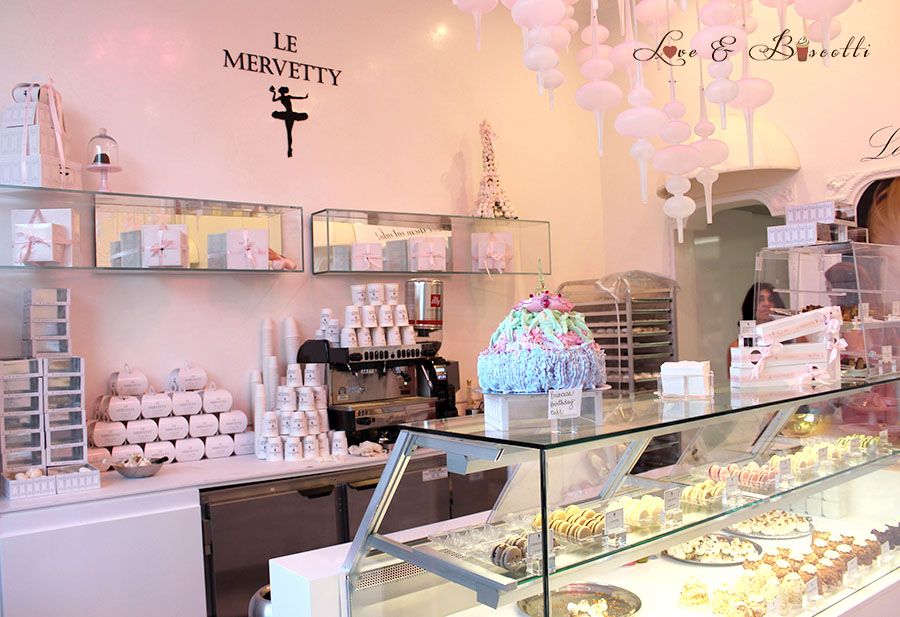 Overall, I had an amazing time and I must extend a sincere thank you to Kit Wallace and her team at Blue Eyed Entertainment for inviting me to join them!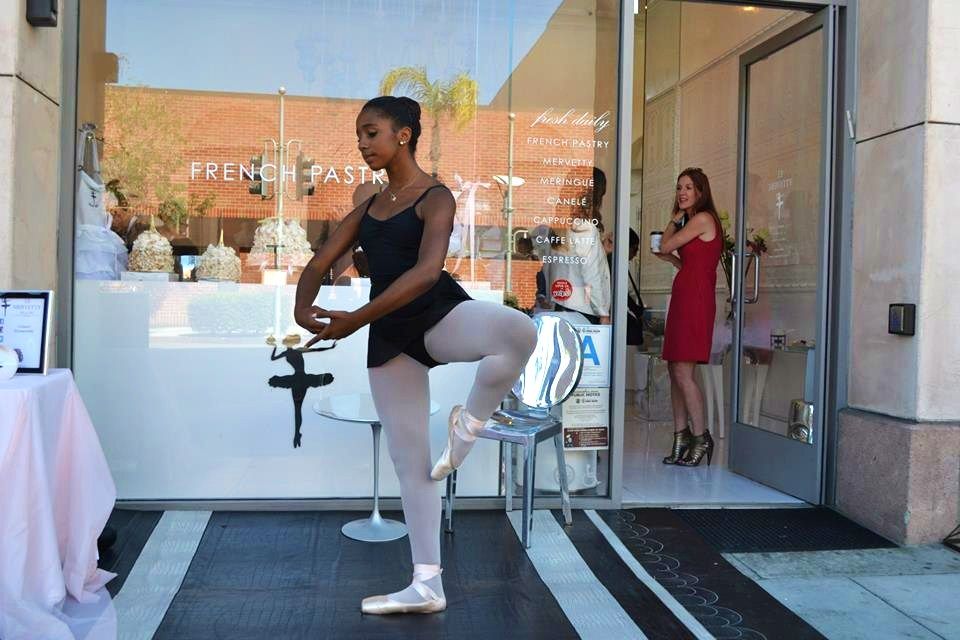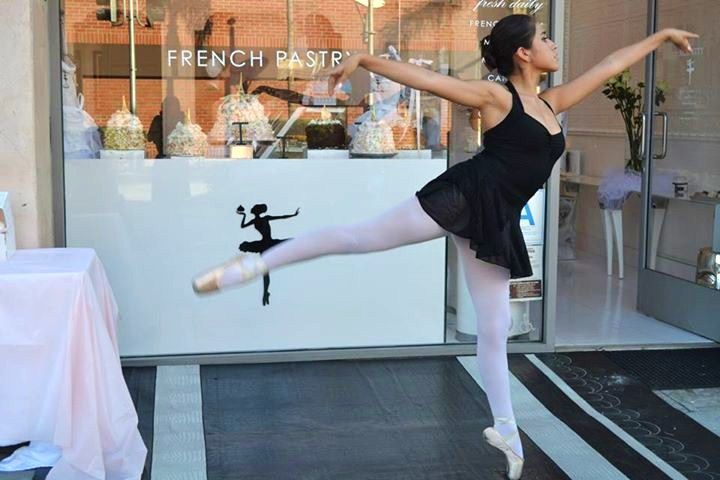 *Editor's Note: All pictures without the Love & Biscotti watermark are courtesy of Blue Eyed Entertainment. Visit their Facebook for more pictures: http://www.facebook.com/BlueEyedEntertainment