Bonjour Cosmopolitans!
A couple weeks ago I was invited to join a group of bloggers to sample Steak 'N Stein's new "Champagne Blues & Brunch" special, and since I'm always in the mood for a good girl-power session via a new brunch spot – even more so if they have bottomless mimosas – I gladly accepted!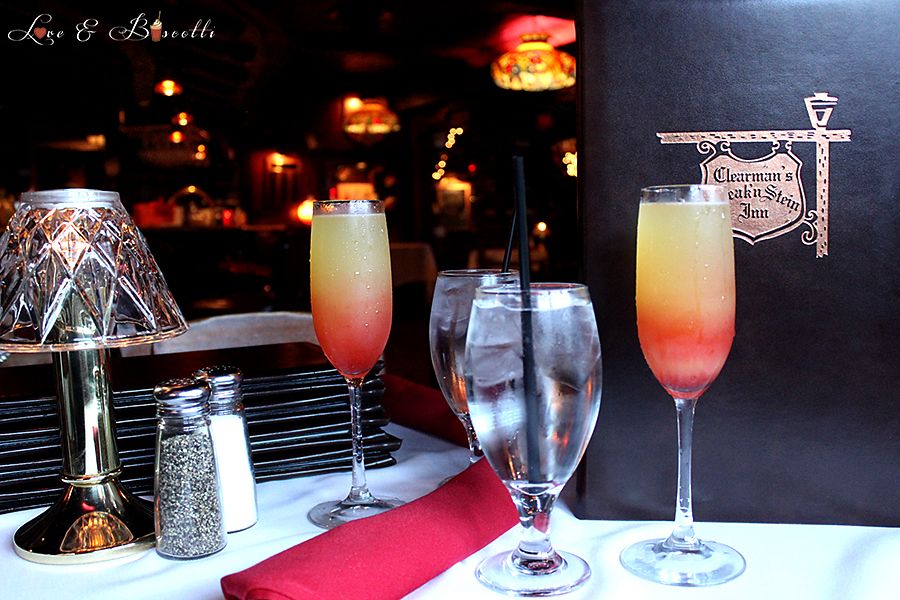 When I first walked into Steak N' Stein I immediately noticed the decor, one because I'm a sucker for interior design, and two because the ambiance was right up my alley. Though it was bright outside, the lighting in the restaurant was dim and sultry, and the dark wood furniture contrasting against the muted red, orange and yellow colors, gave me a sense of being inside a hunting lodge or log cabin. The seating was spacious, which I can appreciate, and the live piano music was a nice touch.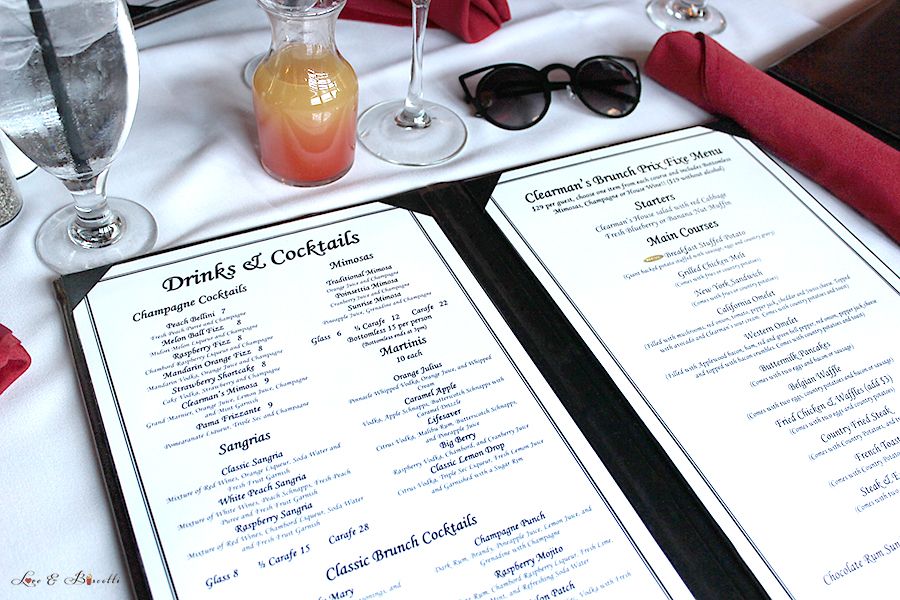 I started off with bottomless mimosas (of course), and I chose to go with Steak N' Stein's "Sunrise," which is pineapple juice, grenadine and champagne – a sweet twist on the traditional orange juice mimosa. Later on I switched to a Peach Bellini (peach purée and champagne), after my food came of course, and the Peach Bellini's for the record, are not bottomless.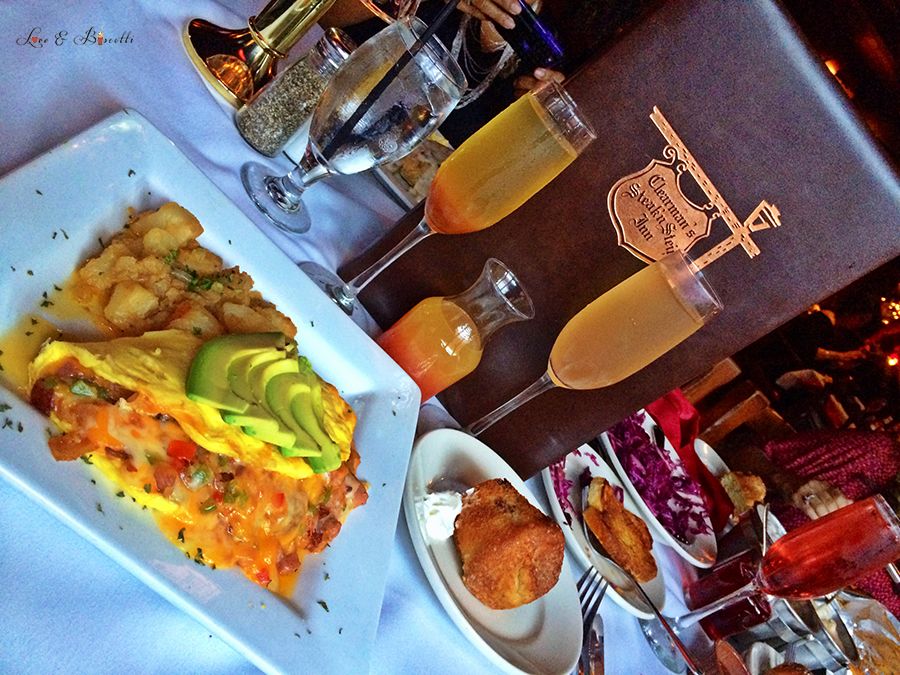 As an appetizer, we all shared the cabbage (which is made with a custom vignette), and which tasted delicious when paired with Steak N' Stein's cheese bread. I know, cabbage and cheese bread? Yes, I was skeptical about it too, but the waitress recommended I try it, and it was actually really good!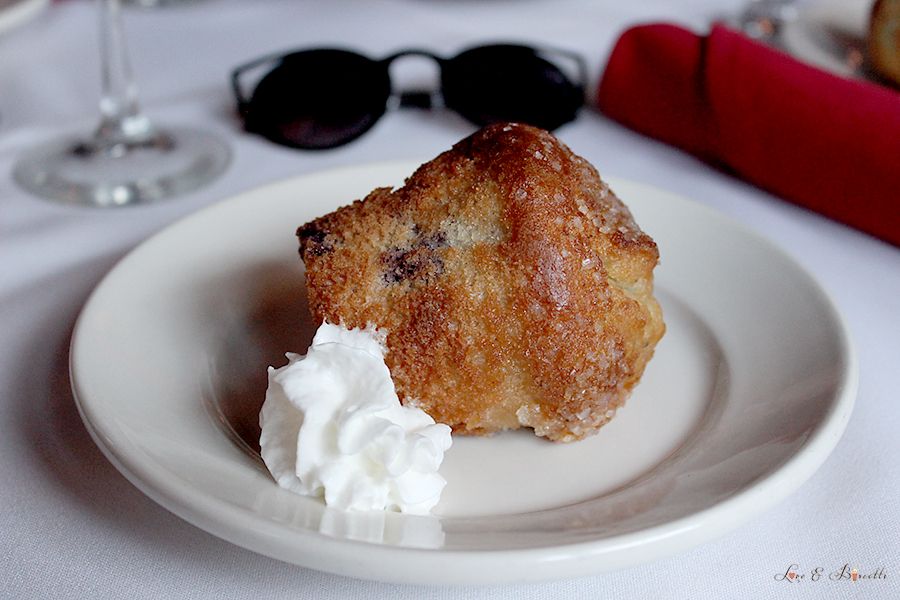 I opted for a fresh blueberry muffin as my starter, and the California omelet as my main course. Containing bacon, red onion, tomato, pepper jack, cheddar and Swiss cheeses, and topped with big slices of avocado and a side of country potatoes, the large portion more than filled what my little belly could eat. In all transparency, I scraped a lot of the cheese off, not because it wasn't good, but because of my lactose intolerant status. Dairy products as such as cheese is usually no bueno for me.
To top it all off, I ordered the Banana Foster Bites, and again didn't eat too much, but thoroughly enjoyed the nibbles of it I did have. All in all, I can say that I had a pleasant experience at Steak N' Stein. Perhaps it would have been nice if the omelet had contained a bit more of the ingredients than egg, but that's a very small critique on an otherwise amazing meal.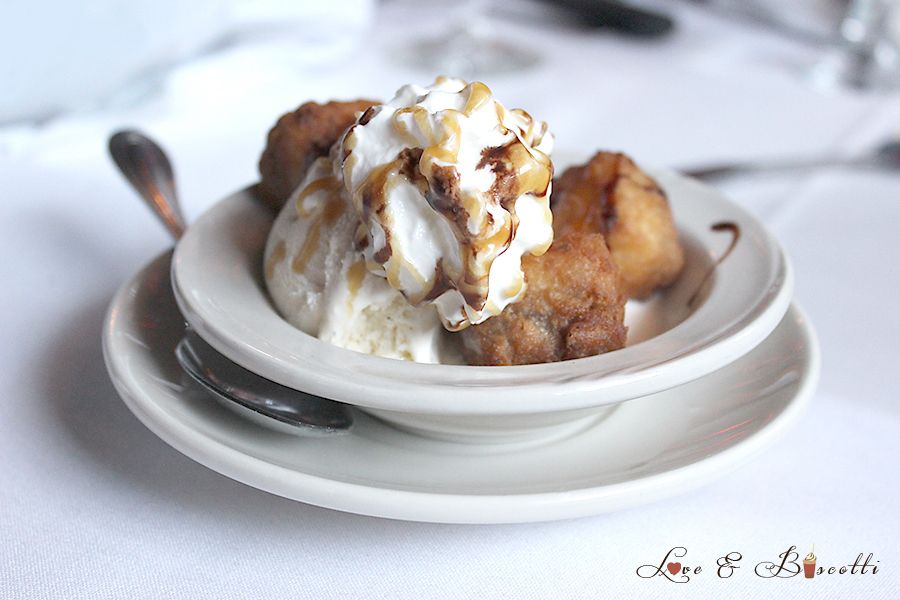 Brunch c/o Steak N' Stein
Bella's Bon Appétit Rating: 8/10
Clearman's Steak N' Stein
9545 E. Whittier Blvd.
Pico Rivera, CA 90660
http://clearmansrestaurants.com/steaknstein/